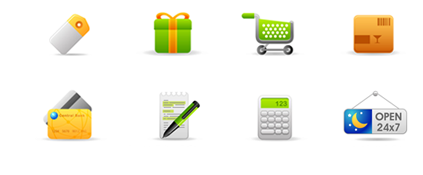 Fully Integrated shopping cart
Let your website do the work! With automated inventory management, shipping and tax calculators, credit card processing and more, you can take orders in your sleep.
Easily add and edit products
Managing your products is simple – just enter your product details, upload images, and set your pricing. You can even sell downloadable products, like ebooks.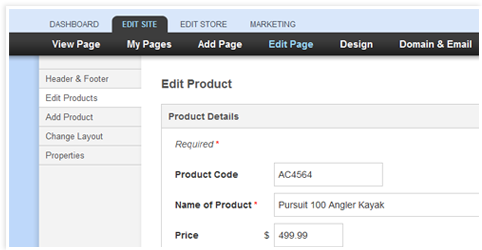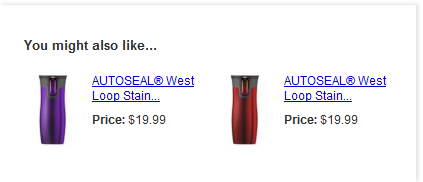 Upsell by recommending products
Increase the value of each sale by suggesting additional popular or complimentary products on each of your catalog pages.
Automatically update inventory
Save time by letting your site do the math. Just enter your stock count in the product details and everytime you make a sale, the numbers are adjusted for you.
Accept Credit Cards online
Whether you want to use PayPal (the world's most trusted online payment processor) or your own merchant account – we have you covered. Plus, if you don't yet have a merchant account, we can help you out with that too.
Keep track of everything
Keep on top of your sales with email notification when you receive an order. Your order information is always stored on your website and you can choose to export the data into a spreadsheet or text file for filing. Finally stay on top of your order with shipping status management.